Offline allows you to listen to your favorite playlists without needing to be connected to cellular data or Wi-Fi network.
Please Note: The Offline feature is only available in the iOS and Android versions of the iHeartRadio app.
Check out this video to learn how to take your playlist offline, or follow the instructions below!
With iHeartRadio All Access you can take your playlists from online to offline with a quick toggle.
While connected to cellular data or Wi-Fi

, select the playlist you wish to make available offline.
Tap the switch next to Offline to initiate the process    
Once the blue arrow appears you can start enjoying your favorite songs offline!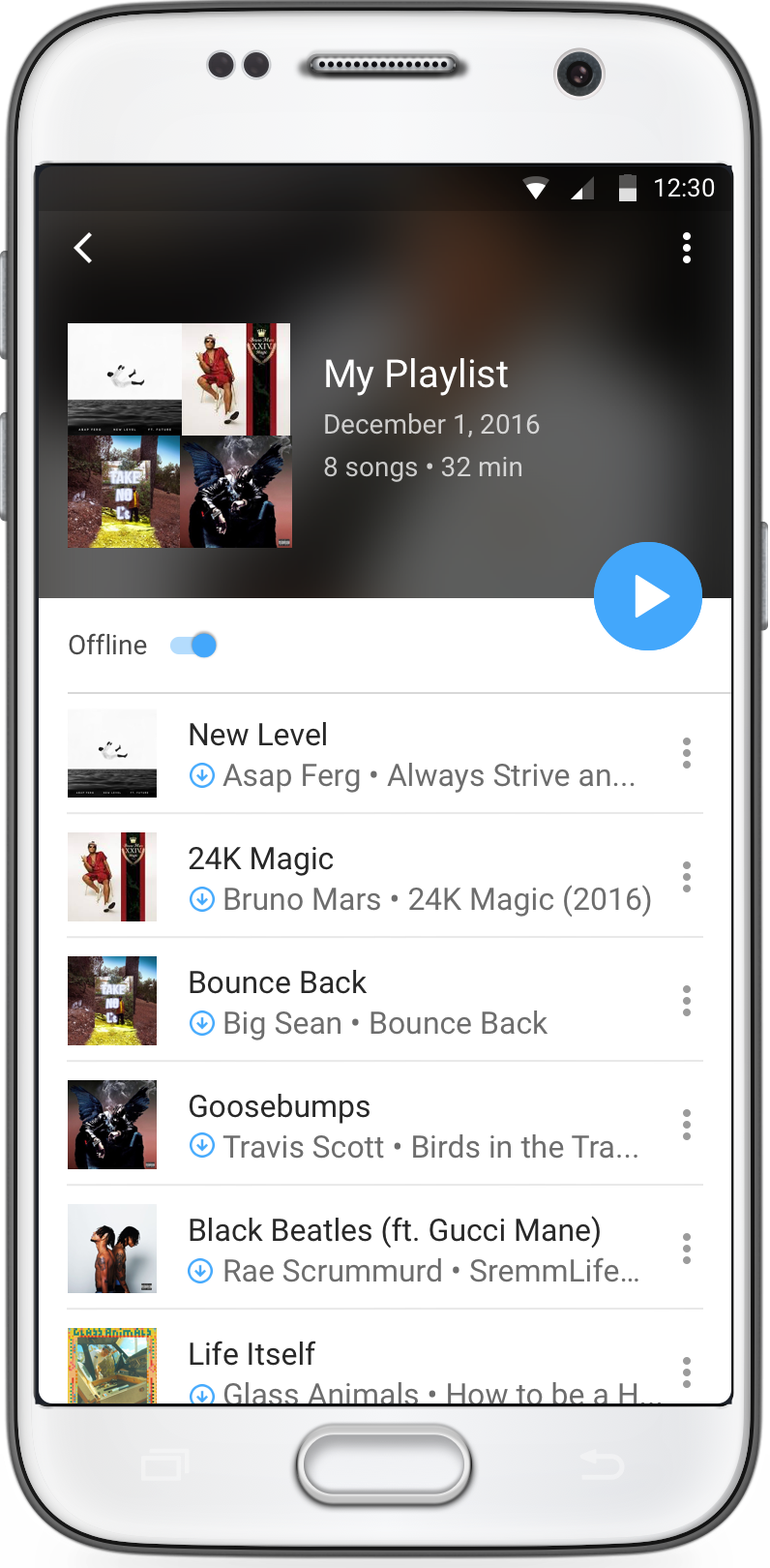 Learn more on how you can upgrade to iHeartRadio All Access here.